Fly from Chicago to Frankfurt Germany for as little as $367 USD roundtrip.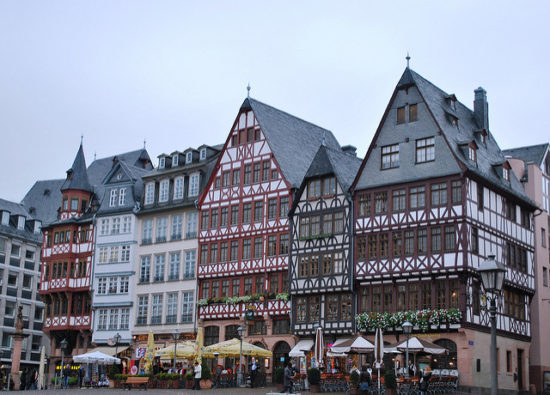 This fare is available from April 2019 – early May 2019 or late September 2019.
NOTE: This is a budget fare and may not include things like seat selection, carry-on and/or checked bags. Read the fine print before booking.
What would Zoonie do? Spend a few days seeing the city, then use Frankfurt as a handy starting point to visit other destinations. Frankfurt is a main hub for many airlines to a huge number of international destinations. You will find cheap fares on many European budget airlines.
Book tours, attractions, and activities in Frankfurt online
How to get this fare:
First go to Google Flights and check the monthly calendar to find your fares.
Make sure to change the country and currency at the bottom of the page before you search your dates.
Try different date searches. You may find cheaper fares by searching fewer or more days.
Next, do a flight search here to find the cheapest fare on the dates you found on Google Flights. Occasionally, you will find Google Flights has the cheapest fare. It always pays to spend a little time to compare two or three flight searches.
Thanks to The Flight Deal.
Find a great airfare anywhere in the world.
And you'll probably need a place to stay.
How to stay in touch and use your smartphone anywhere in Europe.
Need to rent a car? Need travel gadgets, clothes, sightseeing tickets, train tickets? Find it all and more right here.
Zoonie Travel will put together a customized itinerary for you. Click here to get started.
Book tours, attractions, and activities online.
If you enjoyed this post and want more, please follow us on Instagram, Twitter or become a fan on Facebook.
This post may contain affiliate links and Zoonie Travel will be compensated if you make a purchase after clicking on these links.
Information is valid at time of publication. So sometimes you may not find the price mentioned in the post. It means that the deal was sold out or the supplier has changed the conditions or removed the offer.