The Caribbean might be famous for its beaches, but turn your view inwards and discover idyllic interiors with abundant waterfalls, wildlife and national parks.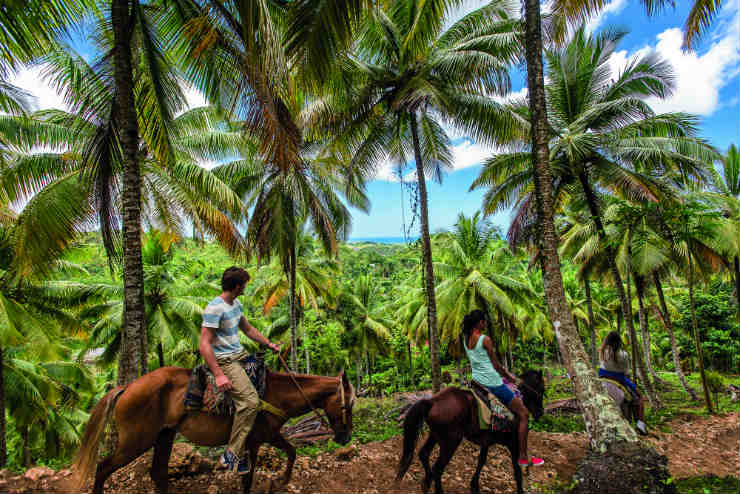 BY ANDREW DOHERTY
Today's travellers, particularly repeat visitors, are seeking unique experiences that allow them to interact with places they go and people they meet," explains Amanda Charles, sustainable tourism development specialist at the Caribbean Tourism Organisation (CTO).
Responding to demand from millennials in particular, who "seek more authentic experiences", Charles says the CTO is championing the development of new tourism experiences for 2019 that encourage exploration beyond the beach.
These include rum heritage tours and a Caribbean Tourism Communities initiative that enables clients to visit, live and share in the daily lives of rural and indigenous communities.
For now, look at five Caribbean countries already offering engaging experiences in their interiors.
Explore Grenada's culinary culture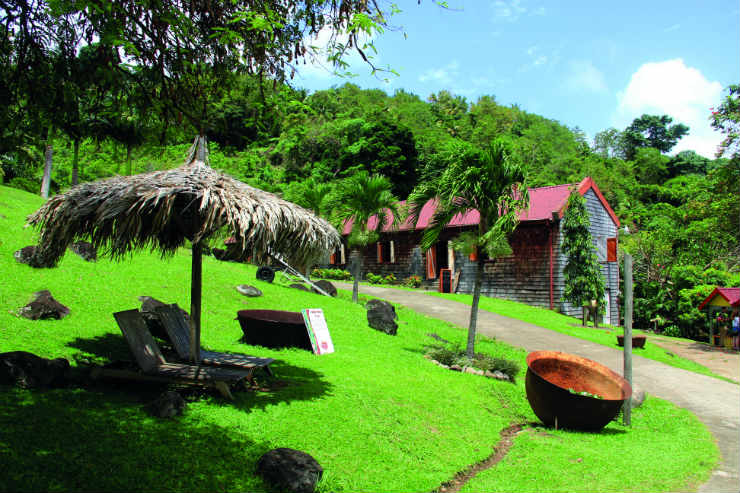 Dubbed the "Spice Isle", Grenada is renowned for its long history of exporting aromatic seasonings such as nutmeg, cloves and cinnamon.
The nation, comprised of the larger Grenada and six smaller islands, may have its fair share of picturesque beaches, yet it offers plenty for adventurous travellers too, says Sharon Bernstein, director UK and Ireland, Grenada Tourism Authority.
"The interior of Grenada is alive with lush green rainforests, with nutmeg growing wild, cocoa plantations and, of course, myriad flowers that have contributed to the 14 gold medals the island has won at RHS Chelsea Flower Show."
The island has a clutch of new product on offer for 2019, including the Savour the Spice trip from Grenada Culinary Tours. Clients will embark on a six-hour journey through the jungle to discover native spices and fruits, as well as learn how to cook Grenada's national dish, "oil down" – a stew made of breadfruit, salted meat and coconut milk.
Bernstein suggests more active clients visit Grand Etang lake in St Andrew Parish and walk the perimeter of its water-filled volcanic crater, before hiking up the 840-metre Mount St Catherine – Grenada's highest peak.
Embark on a Guyanese adventure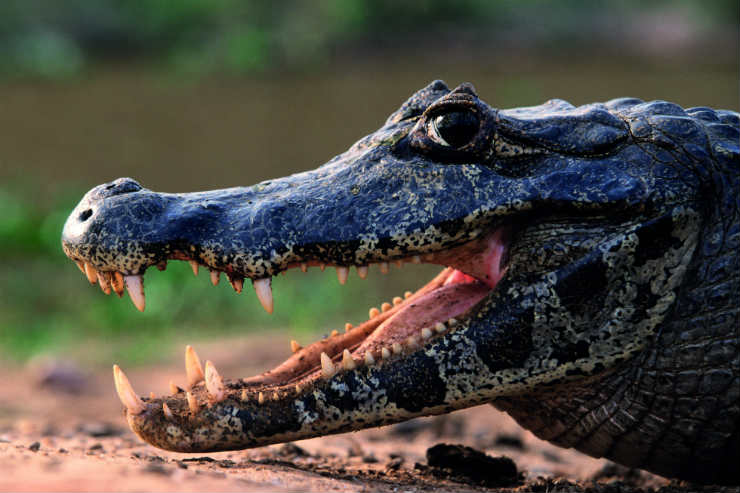 Guyana offers visitors an interior chock-full of distinct terrains to explore. From rainforests and savannas to mountains and rivers, the nation is home to a density of biodiversity found nowhere else on the planet, enthuses Brian Mullis, director, Guyana Tourism Authority.
"Guyana is often referred to as the Land of the Giants due to its populations of jaguar, giant anteater, giant otter, black caiman, anaconda and arapaima. With more 910 species of bird, Guyana is paradise for ornithologists too," he says.
"Untamed and undiscovered, adventures here are accessible to everyone, from travellers seeking soft adventure to those who prefer a never-ending adrenaline rush."
Popular activities include abseiling, kayaking, 4X4 self-drive safaris and mountain biking. And, because 90% of Guyana's 750,000 population live on the coast and speak English as their first language, clients have the chance to feel like a "true pioneer" when exploring more inland, Mullins says.
"This gives rise to extraordinary travel experiences, such as the opportunity to have a national icon like Kaieteur Falls – the longest single drop waterfall in the world – all to yourself, or to interact with indigenous people in their villages without an interpreter."
Responding to the popularity of Guyana's community-led tourism, the Karasabai and Warapoka villages have developed new experiences, including new hiking trails, bird-watching trips and tarpon fishing excursions available at guyanatourism.com.
Go caving in the Dominican Republic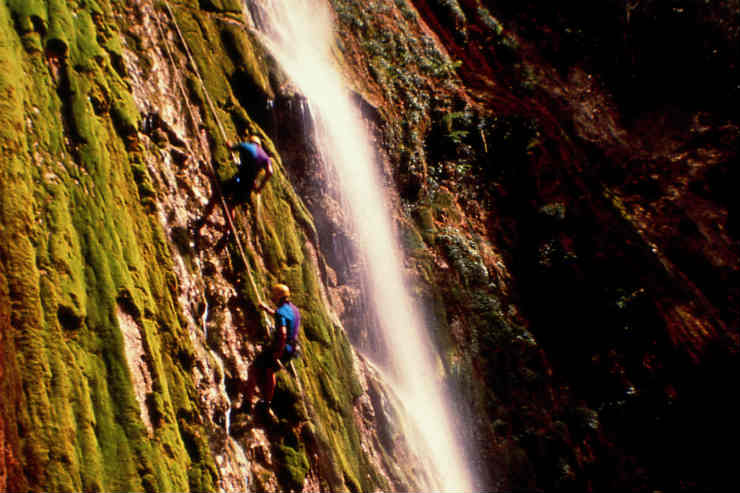 Recent improvements to its road network means the interior of the Dominican Republic is more accessible than ever, says Sabrina Cambiaso, director UK and Ireland at the Dominican Republic Tourist Board. Inland highlights include the town of Jarabacoa, known for its adrenaline-inducing experiences.
"Here clients can go canyoning, where they will jump 15 metres into the Jimenoa river before abseiling down rocky cliff faces. Many tour companies offer caving excursions too. Tours from Punta Cana start with a horseback ride through Los Haitises national park to the mouth of Fun Fun Cave, where participants descend by rope into the cavern to explore its tunnels and underground rivers."
With more than 303 species of birds on the island, nature lovers will find themselves at home in the Dominican Republic, Cambiaso says.
"One of the best places for birdwatchers is the south-west region near the Baoruco mountain range. This area has lagoons, islands, lakes and cliffs, all of which provide a diverse home for our bird life."
Tour Jamaica's Blue Mountains
Donovan White, director of tourism at the Jamaica Tourist Board, says visiting the Blue Mountains should be on every client's to-do list.
"The mountain track is well marked and not too steep, making it more accessible. The most popular way to reach the top is to spend the night at Jah B's Cottages or Whitfield Hall and start out in the early hours."
The region, famed for its coffee, is also home to the Blue and John Crow Mountains national park. This Unesco World Heritage Site stretches across five of Jamaica's parishes and is full of endemic species of plants, animals and the Maroon communities.
Alongside the popular pursuits of rafting along the Martha Brae river and climbing Dunn's River Falls – a famous waterfall near Ocho Rios – White says clients should look out for Island Routes' new sightseeing tours.
"The three new itineraries let adventure seekers explore the real Jamaica in their own Mini Cooper to Montego Bay, Negril, Ocho Rios or Portland. After a full introduction to driving in Jamaica, clients can hop in and enjoy a tour featuring their very own private guide."
Hike the length of Dominica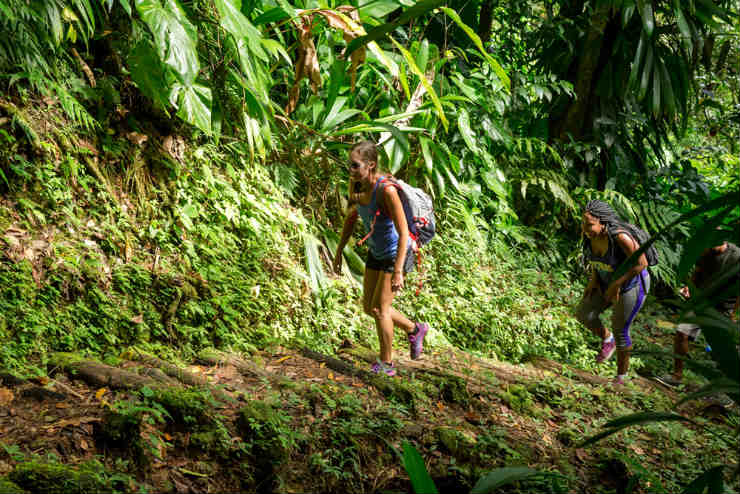 With 365 rivers, 180 bird species and three protected national parks, it's fitting that Dominica is also known as "The Nature Island of the Caribbean".
Colin Piper, chief executive at the Discover Dominica Tourism Authority, says adventure and nature lovers will enjoy the island's interior for its abundance of active pursuits and wildlife offerings.
"Visitors can follow in the footsteps of Johnny Depp and visit the Indian river where scenes from Pirates of the Caribbean were filmed. Or they can learn about the island's indigenous people in the Kalinago Territory. Those who want to help with the island's post-Irma recovery efforts can book a dive at Champagne Reef, which is still being cleared from debris."
Piper suggests keen hikers check out the 114-mile Waitukubuli national trail, which runs the length of the island, from Scotts Head in the south to Capuchin in the north. Here, clients can explore rivers, remote villages and the ruins of 18th-century French settlements.
"The interior also offers slightly easier yet still amazing hiking options such as to the Emerald Pool waterfall. Nature lovers will enjoy spending time at this natural wonder where they have the chance to spot grey and red-necked sisserou parrots."
Find a great airfare anywhere in the world.
And you'll probably need a place to stay.
How to stay in touch and use your smartphone anywhere in Europe.
Need to rent a car? Need travel gadgets, clothes, sightseeing tickets, train tickets? Find it all and more right here.
Zoonie Travel will put together a customized itinerary for you. Click here to get started.
Book tours, attractions, and activities online.
If you enjoyed this post and want more, please follow us on Instagram, Twitter or become a fan on Facebook.
This post may contain affiliate links and Zoonie Travel will be compensated if you make a purchase after clicking on these links.
Information is valid at time of publication. So sometimes you may not find the price mentioned in the post. It means that the deal was sold out or the supplier has changed the conditions or removed the offer.
This article was originally published by TTG Media.