Full of exotic animals and rainforests but also child-friendly, Costa Rica is the perfect natural playground for a family adventure.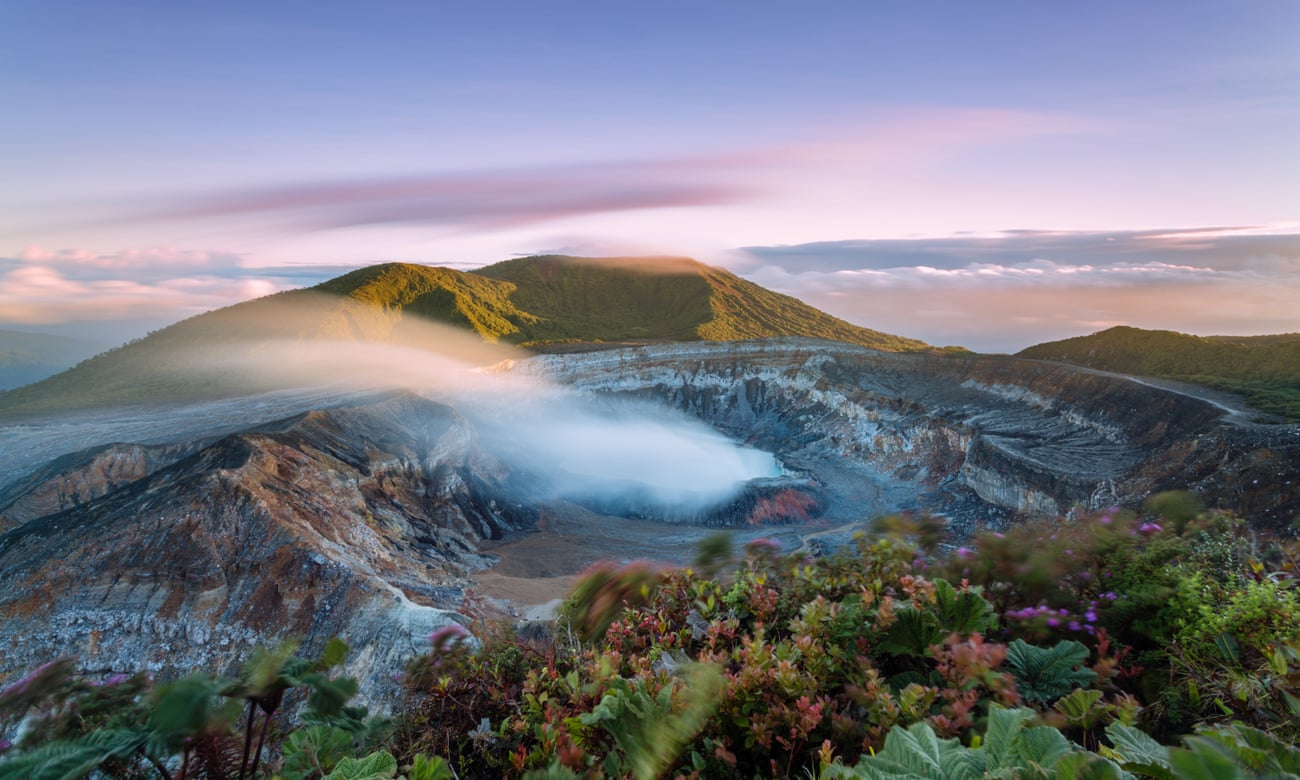 By Jane Dunford
It's dark in the rainforest, the air thick with strange croaks and chirps, and our group moves slowly, following José's torchlight. As he gestures for us to stop, we gather around in silence, the adults as keen as the children to see what he's spotted. There on a leaf, with its bulging orange eyes, neat green body and comically big tangerine feet, sits a Costa Rican tree frog. Cue delighted squeals all round.
"It's so cute!" whispers my niece, Georgia, and I nod, partly relieved it's not a boa constrictor or tarantula.
We're halfway through a night safari at Maquenque Ecolodge in the far north of the country and the jungle feels tangibly alive. Caiman eyes shine at the edge of the lagoon and frogs and toads of all colours and sizes add to the howler monkeys, turtles and toucans we'd seen earlier in the day.
For somewhere the size of Denmark, Costa Rica packs a powerful punch when it comes to wildlife. A quarter of its land is protected and, with half a million species, it's one of the world's most biodiverse countries.
Looking for ideas? Book tours, attractions, and activities in Costa Rica online
A wild natural playground with decent tourist infrastructure, it seemed the perfect choice for an adventure to remember with a 12-year-old. It is our first trip together, my first time alone in charge of a child (I don't have kids) and the longest Georgia has been away from her parents. My plan is to show her a world away from life at home – and get her back in one piece.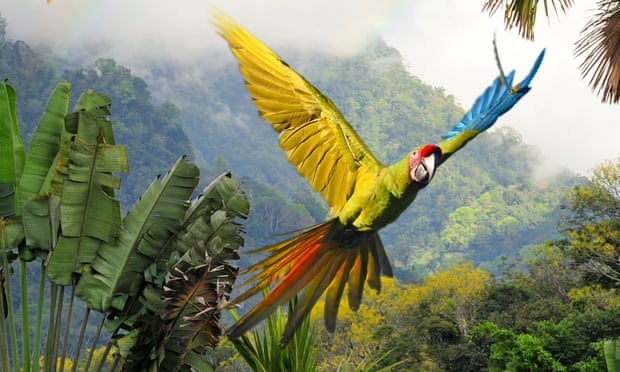 After a night in the capital, San José, we hit the road. The landscape quickly changes as we snake up into the hills, swathes of mist hanging in the cloud forest. Road signs warn of fauna crossing: monkeys, anteaters and a badger-shaped creature with a long, raised tail that we don't recognise, though one soon scurries across our path (we later find out it's a raccoon-like coati).
It's an easy three-hour drive to La Fortuna, our base for the next couple of nights. The small mountain town is the gateway to Arenal Volcano national park and a hub for activities from zip-wire tours to white-water rafting.
Our first foray is a safari on Rio Blanco (its waters more of a muddy brown than white), floating on rafts through a landscape Georgia deems "just like The Jungle Book".
We pass monkeys swinging through the canopy, a sloth hanging motionless in a tree and an iguana high up on branches, silhouetted against the sky. Bright blue morpho butterflies flit alongside us and there's nervous excitement as we come surprisingly close to a caiman and spot crocodiles on the riverbank. A torrential downpour – our school summer holidays fall during Costa Rica's rainy season – just adds to the fun.
The rain stops in time for an afternoon trek in the national park, dense mist clearing to reveal the looming volcano. Arenal last erupted in 1968, and we hike over a black lava landscape, already thick with rainforest, climbing higher for phenomenal views across lakes and mountains.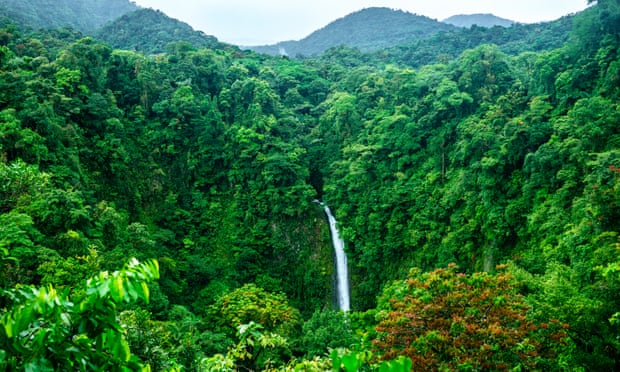 Hot springs go hand in hand with volcanoes and there are several to visit in the area. It's almost dark when we arrive at Ecotermales, a magical place with naturally warm waterfalls and various-sized thermal pools – perfect for an after-hike soak.
La Fortuna is fully geared up for tourists (restaurant tips include Snapper House for delicious ceviche) but our next stop, a homestay in Juanilama, a rural community three hours north, takes us well off the beaten tourist track. The women who founded it aim to give visitors an authentic taste of village life and bring in a bit of extra cash.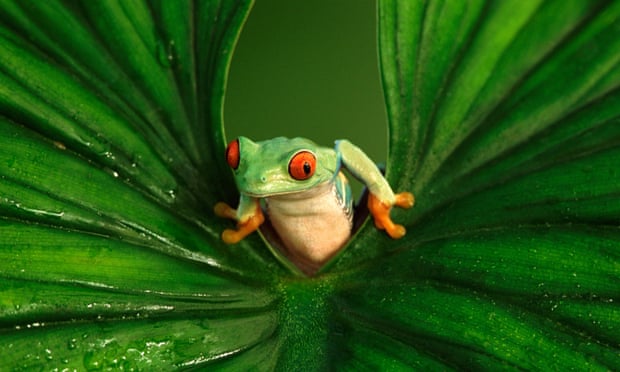 Our host is Eli, who lives with her three children and three-year-old granddaughter Victoria, and we stay in a simple wooden cabin in her garden. Georgia practises her Year 7 Spanish, bonding with Victoria as they play with kitten Blancanieves (Snow White). We eat fried plantain and gallo pinto (Costa Rican rice and beans) and on a tour of a smallholding learn about everything from pineapples – which each take a year and half to grow – to cassava, and press our own fresh sugarcane juice.
The next day, our drive to Maquenque takes us farther north again, over bright green hills and along bumpy unpaved roads lined with pineapple plantations. The lodge is part of the Maquenque Wildlife Refuge – a remote area of lowland tropical rainforest and wetlands to the south of the Nicaragua border. It's exciting just getting there: cars are abandoned for a boat to take us across the river.
Accommodation is in 15 wooden bungalows with terraces overlooking a lagoon, or high up in treehouses. You don't need to leave the 68-acre grounds to see incredible wildlife. There are 8km of marked trails through the forest. With more than 400 species of birdlife (including the rare great green macaw), there's constantly something to gawp at: we see huge scarlet parrots, iridescent green ibises and a chestnut-bellied heron, wings outstretched in the sun.
It's a little slice of Eden, untamed but very comfortable, and great for children, with a pool hidden in the jungle and a restaurant right on the water. Most produce served comes from the gardens and we drink straight from coconuts and dine on plantain and baked fish.
On our last morning I sign us up for a kayaking trip on the San Juan river. Monkeys, iguanas and crocodiles are among wildlife we're likely to spot, says Cristian, our guide.
Not the best place then to capsize – and we're reassured that no one ever has. So it's a bit of a shock when somehow we do just that and end up in the water, clinging to our kayak, drifting downstream. We're soon safely back on and Georgia's laughing – but it's a while before I can fully focus again on the lush jungle scenery and the kingfishers and giant lizards Cristian points out.
It's another memory-bank moment from an action-packed week – a proper adventure and one I doubt either of us will ever forget.
Way to go
Rickshaw Travel offers tailor-made itineraries to Costa Rica. The three-day Lava Flows of Arenal Volcano costs £235pp; the two-day At Home with the Tico costs £98pp and the three-day Nature Calls costs £245pp. Transport (either transfers or car hire) and flights extra. British Airways flies direct to Costa Rica from London Gatwick.
This article originally appeared in The Guardian.
Find a great airfare anywhere in the world.
And you'll probably need a place to stay.
How to stay in touch and use your smartphone anywhere in Europe.
Need to rent a car? Need travel gadgets, clothes, sightseeing tickets, train tickets? Find it all and more right here.
Zoonie Travel will put together a customized itinerary for you. Click here to get started.
Book tours, attractions, and activities online.
If you enjoyed this post and want more, please follow us on Instagram, Twitter or become a fan on Facebook.
This post may contain affiliate links and Zoonie Travel will be compensated if you make a purchase after clicking on these links.
Information is valid at time of publication. So sometimes you may not find the price mentioned in the post. It means that the deal was sold out or the supplier has changed the conditions or removed the offer.