Here's how to schedule an unforgettable vacation without breaking the bank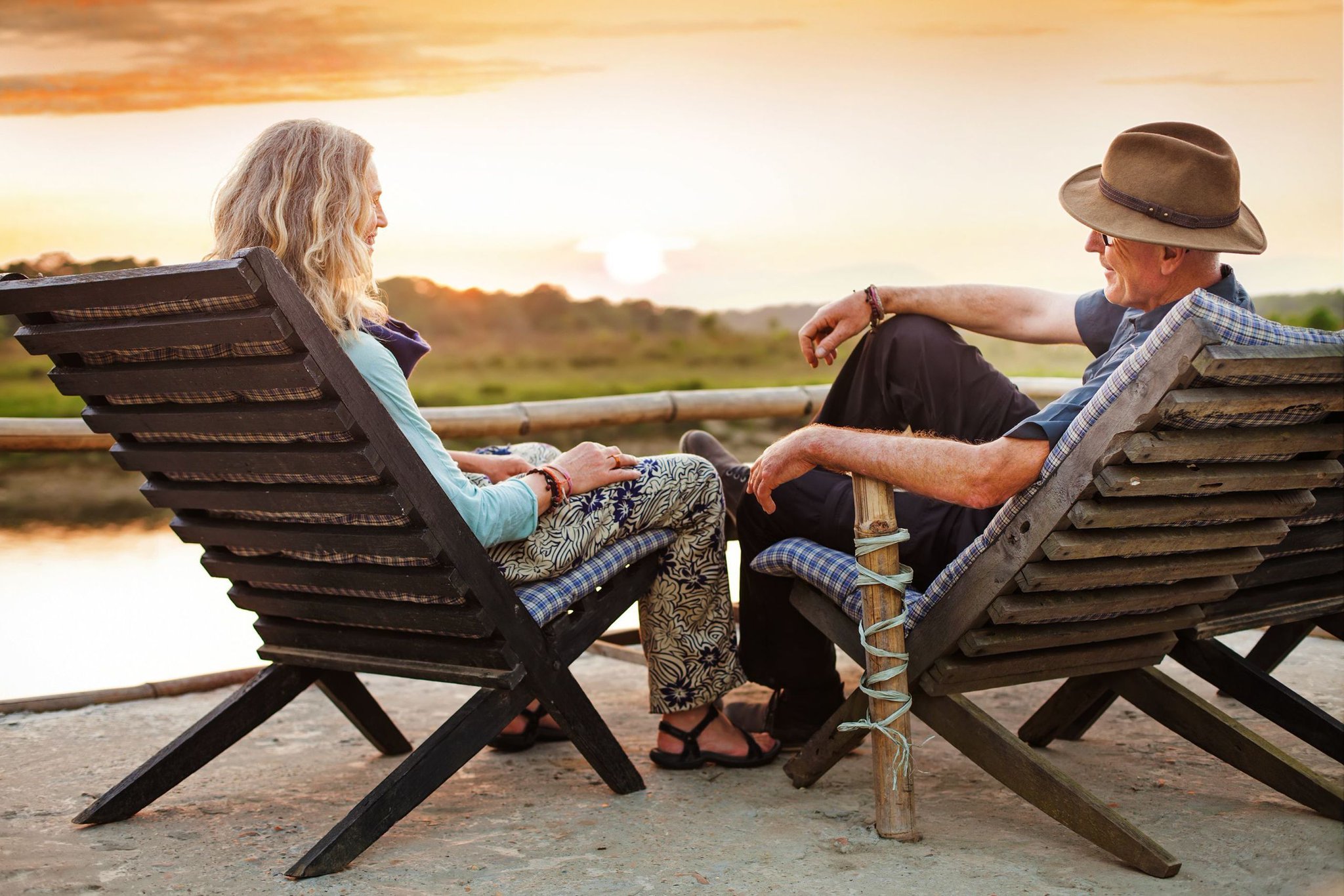 Sometimes it seems like planning that perfect retreat is impossible without breaking the bank. But that just isn't so. Where there's a will to escape, there's a way. Here are six ways you can schedule an unforgettable vacation without having to mortgage the homestead.
1. National Parks
Did you know seniors get a 75% discount on visiting national parks? Well, they do!
Actually, it's even better than that. Any American citizen (or permanent resident) 62 years of age or older qualifies for a discounted 'America the Beautiful' pass. That pass covers entry and day use fees at over 2,000 national parks and outdoor recreation areas.
With proof of age and citizenship, you can purchase a year-long senior pass for $20 (regular price $80), or for $80 you can opt for a lifetime pass. You can buy your pass in person at a federal recreation site, online, or via the mail. But do note: you'll save yourself a $10 administrative fee if you do it in person.
Also note: while a senior pass will grant you a 50% discount on certain extraneous park fees (camping, boat launching), it won't cover everything. Still, if you want to discover more of America's natural beauty, it's hard to beat this kind of value.
2. Take a Vacation on Your Vacation
Most of us have taken long-distance flights that involve a stop-over. If you've flown to Italy from the United States, for example, odds are you've spent a couple of hours (if not a whole night!) waiting to switch flights in Frankfurt, Germany. But most people don't realize you can actually use a stop-over as a mini-vacation within your vacation.
Say you have a one night stop in a city that's worth exploring in its own right — Paris, for instance. Some airlines will actually let you extend your stay for a couple of days at no (or minimal) extra cost. So why not cross two destinations off your bucket list for the price of one?
Check out this handy guide to planning your next stop-over getaway. If you're a detail-oriented planning type, you'll be able to map it out for yourself; if you take a more hands-off approach, a travel agent can help too!
3. Use Airbnb
I know, I know. Navigating this sort of thing is what children (and grandchildren) are for. But Airbnb is actually a very user-friendly website, and it's a great way to save money on accommodations, as long as you're willing to forego staying at a hotel.
All you have to do is type in where you'd like to go, and Airbnb will connect you with vetted people living in the area who have rooms (or entire homes) available for short-term rental. You can put yourself up in an apartment, a condo, a townhouse, a mansion, a log cabin — anything and everything, often at incredible discounts.
And don't worry: Airbnb performs risk assessments and background checks on prospective hosts. Other users will also leave reviews of the accommodations, which will help you determine whether or not any given place is your cup of tea.
Senior travelers Debbie and Michael Campbell actually wrote a book called Your Keys, Our Home about living nomadically off Airbnb.
4. Airline Discounts
Depending on where you're going, the most expensive part of your trip may well be the airfare. While many airlines no longer offer senior discounts, there are a few that still do — or at least claim to. Namely: Southwest Airlines, United, British Airways, Air France, and American Airlines.
Be forewarned: most of these only offer savings on certain domestic flights, and even then you may not be able to convince them to honor their obligations; we hear reports of airlines claiming the policies on their websites aren't "up-to-date."
Still, it never hurts to call and ask if there's anything they can do. You might be pleasantly surprised.
5. The AARP
One person trying to talk a sales rep into a discount is an uphill battle; 40 million people doing the same is a rout!
While some Republican Senators have suggested that the AARP is actually a lobbying firm operating under the guise of a nonprofit, signing up has undeniable benefits — especially where travel is concerned.
For $16 a year (or $43 for three years, or $63 for five years), AARP members can clock substantial discounts on everything from train trips (Amtrak) to international tours (Collette).
Members can save on stays at hotel chains (Comfort Inn, Best Western, Sheraton, Days Inn, Hilton), on flights (American Airlines, Southwest, British Airways), car rentals (Hertz, Budget Rent-A-Car, Avis), and much more.
The AARP isn't as exclusive as it used to be. Although it was founded as the American Association of Retired Persons, it no longer answers to that moniker. These days, anyone 50+ is eligible for membership, although some of the benefits listed above may not be available to younger members, so make sure to read the fine print!
6. No Peaking
One way to save that doesn't depend upon the cooperation of anyone else is to choose the time of year you travel very carefully. Figure out when peak tourist season is, and then avoid it like a cliché covered in plague. After all, you're not a young parent: you don't have to plan your getaway around school holidays, summer camps, or baseball try-outs. You can go whenever you want!
You might just find that some destinations offer considerable discounts in the off season. At the very least, it won't be super busy.
This article by Travel Awaits was published by Next Avenue.
If you enjoyed this post and want more, please follow us on Twitter or become a fan on Facebook.
Find a great airfare anywhere in the world.
And you'll probably need a place to stay.
How to stay in touch and use your smartphone anywhere in Europe.
Need to rent a car? Need travel gadgets, clothes, sightseeing tickets, train tickets? Find it all and more right here.
Zoonie Travel will put together an itinerary for you for just $50 with a money back guarantee. Click here to get started.