Just when you need a winter break, you can fly to Cancún, Mexico from $163 USD roundtrip. Regular fares are usually in the $500 USD range.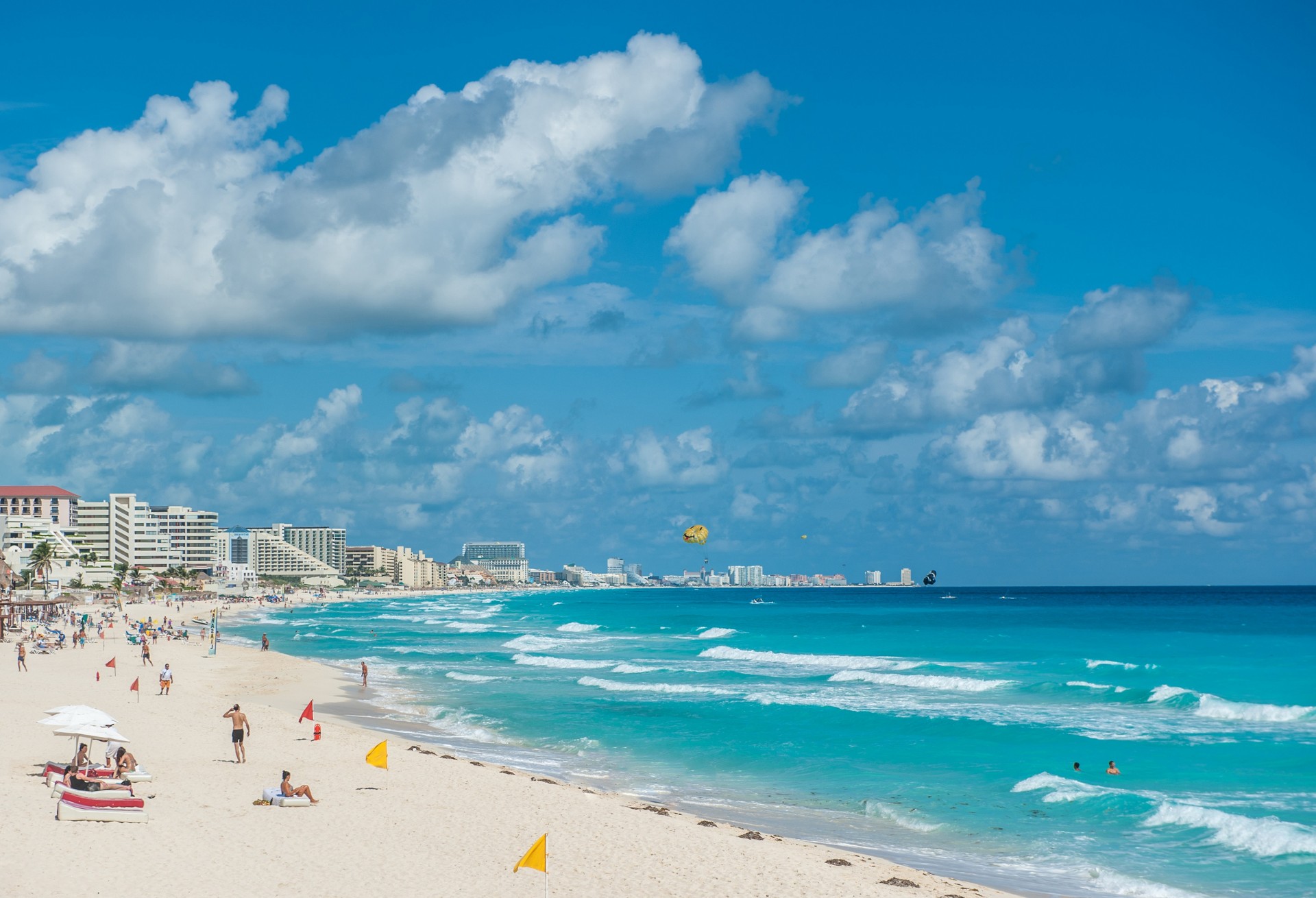 Book tours, attractions, and activities in Cancún online
TO:
Cancún (CUN)
FROM:
Austin (AUS) – $240
Baltimore (BWI) – $265
Charleston (CHS) – $253
Chicago (ORD) – $183 *
Cleveland (CLE) – $296
Dallas (DFW) – $163 *
Daytona Beach (DAB) – $272
Ft. Lauderdale (FLL) – $209 *
Houston (IAH) – $218
Jacksonville (JAX) – $249
Las Vegas (LAS) – $272
Los Angeles (LAX) – $241
Miami (MIA) – $199 *
Nashville (BNA) – $296
New York City (JFK) – $222
New York City (LGA) – $228
Orlando (MCO) – $245
Philadelphia (PHL) – $270
Pittsburgh (PIT) – $269
Raleigh (RDU) – $288
Tampa (TPA) – $258
West Palm Beach (PBI) – $284
* – nonstop / direct
These prices were available at the time of publication. Fares are generally available January through May 2019 on American, Aeromexico, Delta, Interjet, United. Some routes may have limited availability.
How to get this fare:
First go to Google Flights and check the monthly calendar to find your fares.
Make sure to change the country and currency at the bottom of the page before you search your dates.
Try different date searches. You may find cheaper fares by searching fewer or more days.
Next, do a flight search here to find the cheapest fare on the dates you found on Google Flights. Occasionally, you will find Google Flights has the cheapest fare. It always pays to spend a little time to compare two or three flight searches.