Unfortunately, our visit to Palermo was much too short.
This video was taken at Seven Restaurant atop the Hotel Ambasciatori, Via Roma, 111 90133, Palermo.
We flew from Malta to Palermo where we picked up our rental car, an Alfa Romeo Giulia.
We found our Airbnb without much trouble.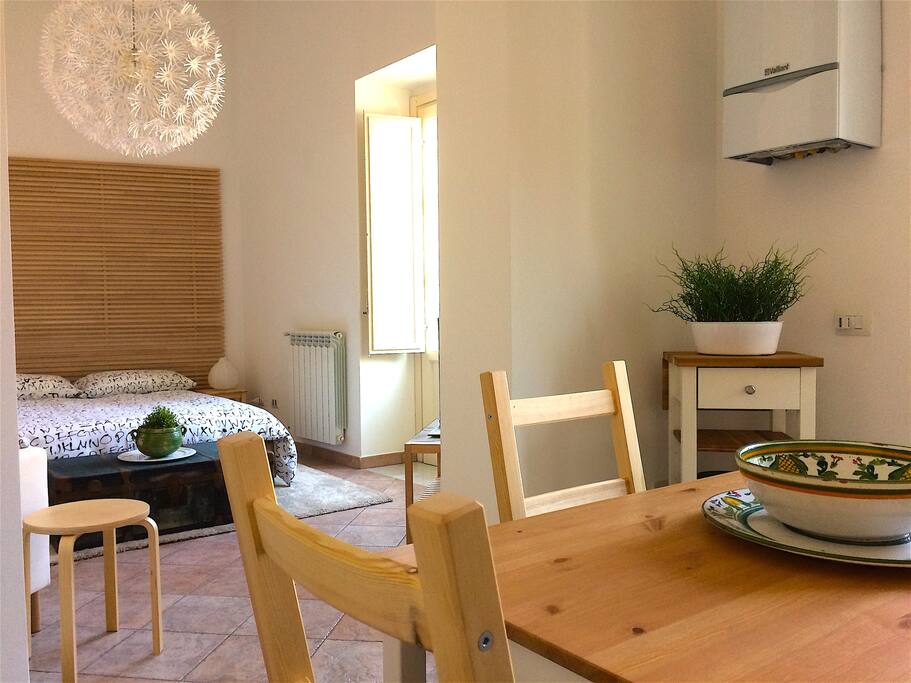 It was located in the central part of the city, and a pleasant place to stay. If you're not comfortable with inner cities, especially in old, large cities, then the neighborhood might make you a little uncomfortable. Our inner New Yorkers came out, and after finally finding a parking spot, we paid the guy who was hanging around a couple of euros to keep an eye on the car. Again, I can understand if this makes some people a little uneasy.
A word about parking in Palermo. Don't do it.
Had we known how it works, we would have waited to rent a car. It turns out that Palermo (and many other European cities) has what's called congestion control rules, which we didn't completely understand.
Since our Airbnb was within the zone, we had to buy a permit. We now know that we could have bought one online before we got there, but to get one, we had to find a tabacchi shop that displayed this sign.
Tabacchi shops are much like bodegas in New York, independently owned little corner stores. Not all of them sell the permits, and since it was now about 7pm, a lot of them were closed. We finally found one, and paid the 5€. After much searching online, we discovered that we had to move the car before 8am the next morning, or risk getting a huge fine, or even worse, having the rental car towed away.
So, that's why we had to basically eat, sleep, and run. Our visit to Palermo was much shorter than planned.
And that's why we'll have to back.
To read more about why you should visit Palermo, go to this Travel+Leisure page for a comprehensive guide to the city.
Book Palermo tours, attractions, and activities online
Find a great airfare anywhere in the world.
And you'll probably need a place to stay.
How to stay in touch and use your smartphone anywhere in Europe.
Need to rent a car? Need travel gadgets, clothes, sightseeing tickets, train tickets? Find it all and more right here.
Zoonie Travel will put together an itinerary for you for just $50 with a money back guarantee. Click here to get started.
If you enjoyed this post and want more, please follow us on Instagram, Twitter or become a fan on Facebook.
**This post may contain affiliate links and Zoonie Travel will be compensated if you make a purchase after clicking on these links.